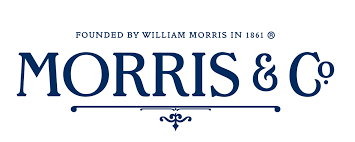 William Morris wallpapers are famous for their beauty and intricate design.
Morris's designs often feature symmetrical repetitions of leaves, flowers, and birds, made with finely woven details. He used a wide range of colors, including warm earth tones such as deep greens, rich blues and vibrant reds. His wallpapers were produced using traditional craft techniques, such as printing on heavy paper and using water-based inks.
William Morris wallpapers are prized for their timeless elegance and quality craftsmanship. Although they were designed over a century ago, these wallpapers are still very popular and are considered true works of art to enrich interiors, lending a touch of sophistication and history
Who is MORRIS & CO.
William Morris (1834-1896) is considered by many to be one of the greatest designers and one of the most important figures of the Arts and Crafts movement. He was also a poet, artist, philosopher, printmaker, and political theorist. In 1861, with a group of friends, he began the Morris, Marshall, Faulkner & Co. decorating business, producing beautiful handcrafted products and furnishings for the home. Morris was motivated by a desire to provide "art for everyone" at affordable prices. Best known for wallpaper and fabric designs, over the next 150 years, the company became known simply as Morris & Co.
They enjoyed long periods of growth but also suffered mixed fortunes, particularly during the turbulent years of World War I and II. In 1940 it went into voluntary liquidation, but the remaining design archives and wallpapers were purchased by another family name in home furnishings, Arthur Sanderson.