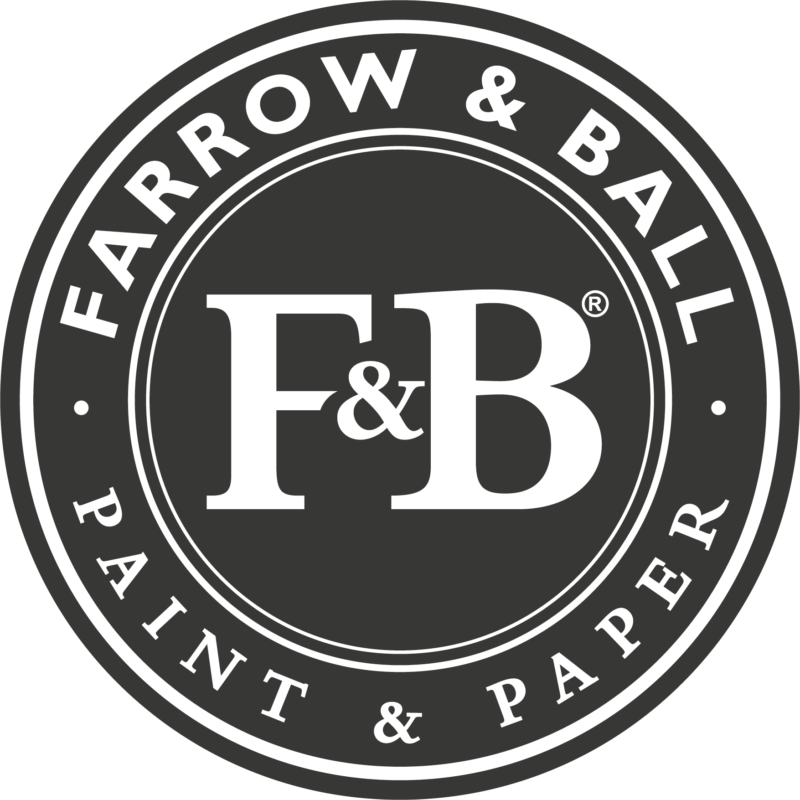 CALIFORNIA COLLECTION KELLY WEARSTLER
A palette of 8 sunny shades developed by the international designer Kelly Wearstler influenced by the avenues with palm trees and the California desert.
discover
Discover your new wild world
NEW: DEAD FLAT
F&B's ongoing quest to improve its products has led to the creation of a unique product:
DEAD FLAT, a glaze suitable for all types of surfaces, with exceptional coverage. Completely opaque washable and durable. The new dead flat is the optimal solution for those who want opacity and washability in a single product.
Eco-friendly paint
From our responsible practices to our recyclable materials, we strive at every stage to reduce our impact on the earth without compromising quality.
By choosing to make our entire range with a water base, we are creating safer products for the people you share your home with, as well as for the world we all share.
Water-based
Since 2010, all our paints have been made with an environmentally friendly water base. Virtually odorless with low cov levels, which means no unpleasant vapors.
What are covs? Volatile organic compounds. Low odor. They are responsible for the strong odor of some paints or varnishes. They result in releasing chemicals that are harmful to us and the environment as the paint dries.
In 2010 F&B took a major affirmative action to almost completely abate covs in its products by changing all and formulations from solvent-based to water-based.
Farrow & Ball was the first manufacturer to do so, becoming a pioneer in this climb to our and the environment's well-being.
Every home today is designed for better thermal insulation, if not and is we strive for it to be so ! This must make us even more attentive to the use of harmful materials. The trapped covs will in fact be breathed in by the inhabitants several time after the bad smell is gone resulting in harmful to the whole family the whole range scored a + for indoor air qualitỳ even our finish paints.
Safe for everyone
Our Modern and Summer ranges are certified childproof to help you transform everything from baby furniture to toys. They are also easy to clean from brushes with water alone, without the need for hazardous solvents.
Fully Recyclable
We are always looking for opportunities to reduce and recycle materials throughout our business. Because metal packaging is infinitely recyclable, empty cans can be made into useful items again and again, helping us dramatically reduce the amount of waste going to landfills. All of the paper for our color cards, brochures, and shopping bags is FSC® certified and comes from sustainable sources. We even recycle all dry waste from our factory into biomass.
Sought Responsibly
We are committed to working only with people and companies that share our philosophy. This includes working with°FSC® Certified printers, who use FSC® certified paper, to produce our printed items and sourcing our rich pigments from responsible suppliers who are fully compliant with the Modern Slavery Act 2015.
Cruelty Free
We do not test any of our paints on animals-we never have and never will, so you can always be assured that you are painting your home with a proudly cruelty-free product. Our most commonly used finishes, which include the entire Modern, Estate and Exterior ranges, are also vegan.
MORE THAN 130 COLORS
Our comprehensive range includes paint finishes that not only look good, but offer several practical benefits.
Designed for a variety of different surfaces, each finish is compatible with our high-performance primers and primers to provide exceptional coverage, adhesion and color depth.
REQUEST COLOR CHART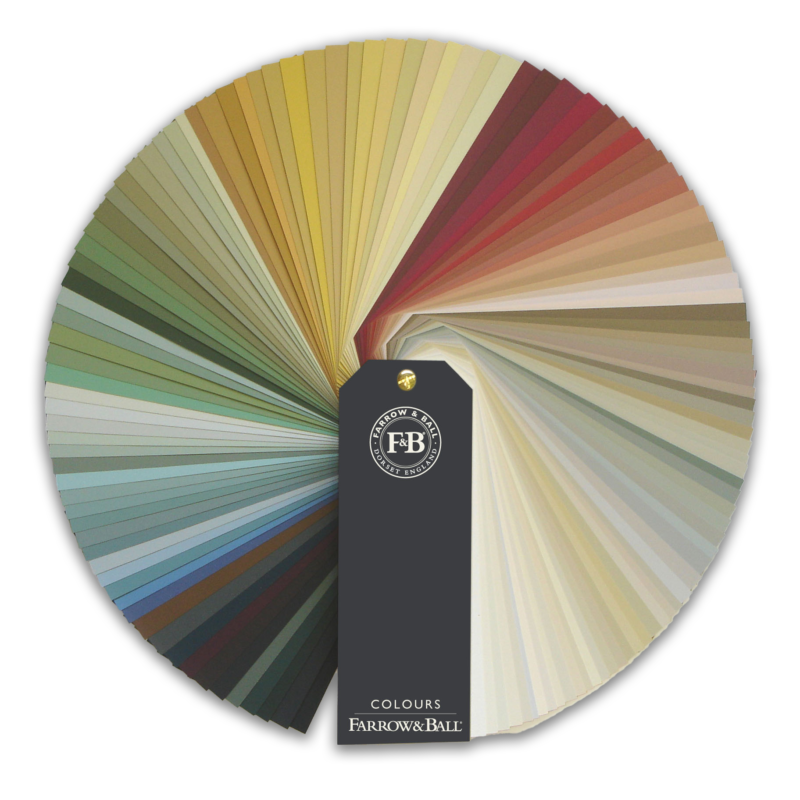 WHO IS FARROW & BALL
Its founders: chemist John Farrow and engineer Richard Ball , two extraordinary people whose paths crossed after World War II.
They founded Farrow & Ball in 1946, combining their experiences with a strong entrepreneurial spirit to make paints with rich colors and unparalleled decorative effect using the finest ingredients.
Today Farrow & Ball, still in the original Dorset location in England carries on their vision in a way that would certainly make them proud by producing first-rate paints and wallpapers.
Farrow & Ball creates distinctive colors from high-qualitỳ ingredients, all with an environmentally friendly water base. Industry-leading precision and over 75 years of color experience.
Do you want to become a reseller?
CONTACT US